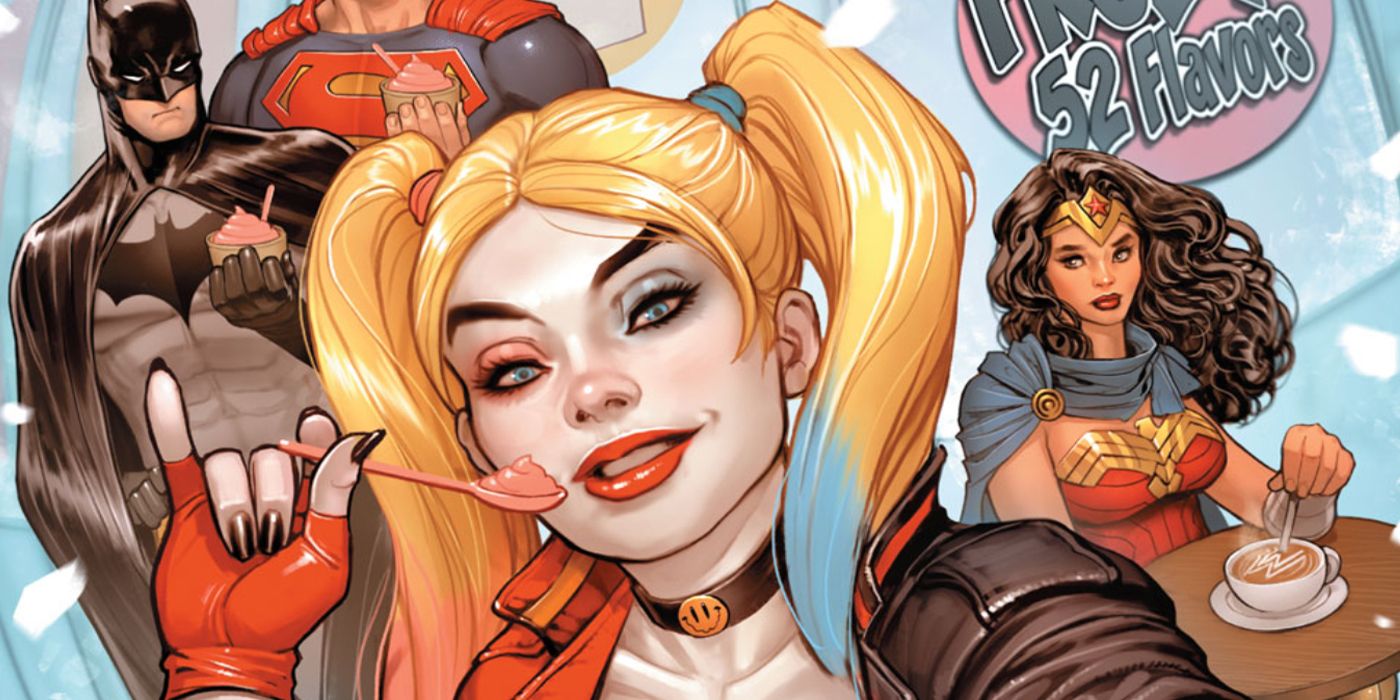 A New Look at DC's "It's Season To Be Frozen"
DC's "Tis The Season To Be Freezin" is coming soon and we have an exclusive preview of the new anthology featuring Vixen, Harley Quinn and more.
Warning! Spoilers for It's the season to be frozen by DC Comics
This week, DC Comics' new winter anthology It's the season to be frozen is hitting comic book stores and we've got an exclusive preview of the 80-page story collection. In 'Vixen and the Super-Pets in' The Syphoning ', the DC heroine teams up with the most heroic animals the DC Universe has to offer to stop the Penguin from stealing his powers during the Winter Solstice .
The latest DC Comics anthology brings the spirit of winter with a host of heroes and villains joining in the festivities in ten different tales. 'It's the season to be frozen brings together a group of talented designers, including Tee Franklin, Paul Dini and Bobby Moynihan. The book will feature stories such as Harley Quinn taking on Hawkman, Robin fighting Mr. Freeze, and The Flash and Superman teaming up to face Captain Cold. The anthology also features the return of Justice League Queer and reunites popular couple Firestorm and Killer Frost.
Related: Oracle Has Been Almost Redesigned As New Dark 'Vampiric' Batgirl
In our exclusive preview of 'It's the season to be frozen, Vixen stars in a fun story of Tee Franklin, Yancey Labat, Tony Avino, and Taylor Esposito, alongside Ace the Bat-Hound and the Super-Pets. In the preview pages, the animal-powered hero tries to stop Waddles the Penguin from following through on The Penguin's plan to steal the powers of Super-Pets during the Winter Solstice. Waddles is mentally controlled by the Penguin and uses projections to terrorize the city. Vixen desperately tries to convince the frightened animal that he can fight the Penguin's control.
Fortunately, Vixen manages to use Ace the Bat-Hound and his own powers to reach Waddles. She convinces Waddles that he is safe and that he is regaining control of her body. However, to stop the Penguin from stealing the powers of the Super Pets, she convinces him to continue to pretend he's being controlled so that he can be a hero in his own right and help save the day.
The story featuring Vixen appears to be both action-packed and emotional, as the hero will guide the Super-Pets in slaughtering the Penguin.
For those looking to get into the spirit of winter and see DC's heroes and villains clash in the cold and snow, 'It's the season to be Freezin' Looks like it's going to be a fun anthology with a lot of heart, action, and, of course, thrills. 'It's the season to be Freezin ' through DC Comics is in comic bookstores Tuesday.
Next: Batboy, Batman's Son, Has Almost Led All Of DC's Future
The Walking Dead's new zombies break the 11-season rule
About the Author