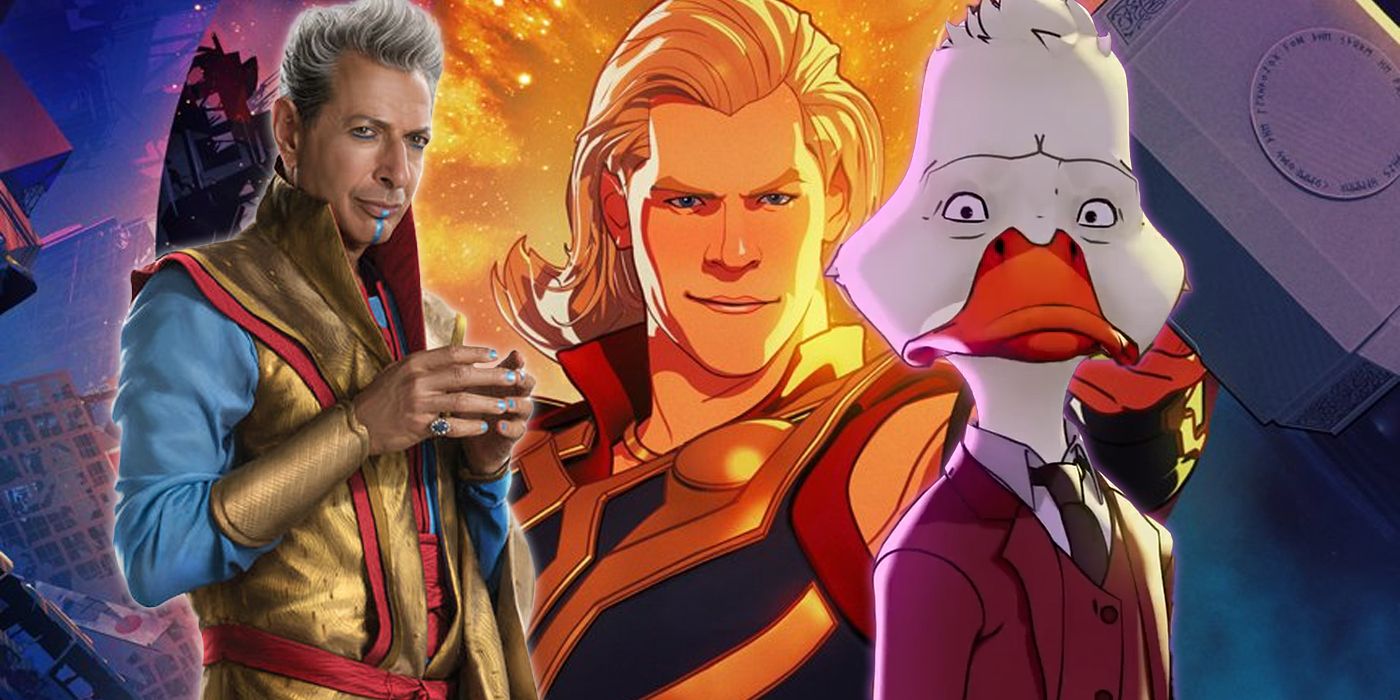 And if…? Party Thor episode is loaded with cameos and Easter eggs
The spirits behind What if …? promise this week's Party Thor episode is filled with MCU cameos and Easter eggs.
After a series of dark episodes, this week What if…? will be much lighter thanks to a bunch of Marvel cameos and Easter eggs.
The creators of the Marvel animated series spoke with Weekly entertainment Regarding Wednesday's episode, "What if … Thor was an only child?", who will see the God of Thunder become the God of the Holidays in a reality where Odin does not adopt Loki.
Head Writer AC Bradley said that "this episode is full of cameos" as it follows the series' previous episodes, which convinced the various MCU cast members that the process was enjoyable. "A lot of lines are improvised by the actors," she added. "It should be Easter egg heaven."
RELATED: What if …? Season 1, Episode 6, "What If … Killmonger Saved Tony Stark?" Recap and spoilers
An excerpt from the new What if…? teased so much, cramming Jane Foster, the Grandmaster and Topaz, and a bunch of Skrulls into one scene. All in all, this will make for a much happier episode than the past few weeks.
"Hope people have fun with this one this week because it's not as bombastic an end of the world as the other episodes," Bradley continued. "The tenure for me when I was writing was, I just wanna have fun, I just wanna be silly. It's a lot dumber than anything you'd see in the MCU. It should be an episode to watch with it. a beer ."
A number of MCU actors have returned for What if…?, and the final episode is no different, with Chris Hemsworth reprising his role as Thor.
"He ate it," Andrews said of Hemsworth's dubbing job. "We started to find the voice and Chris has such natural comedic instincts – they started to bring him out in Ragnarok but we have to look into that even more. There are some things that got particularly awkward and he was laughing. and the guys in the recording booth over there in Australia were laughing, and he was just like, 'I really like that Thor!' He's loosening up more than he ever did in the Marvel Universe. I feel like there might be some real Chris in "Party Thor", which could be the one of the reasons he got attracted so easily and had so much fun. with it. "
RELATED: What if …? Guide: News, Easter Eggs, Reviews, Recaps, Theories & Rumors
While not all cameos were revealed, Bradley shared that Seth Green would be returning as Howard the Duck – and she told an embarrassing story to accompany the news.
"Seth Green [makes a] cameo and he came to record as Howard the Duck, "Bradley said. I can not wait. ' And the man nodded very politely and said, "Yes, I saw it. And it wasn't until I got home that I was like, 'Oh damn, he was in it! I just showed him his own film. '"
What if…? airs Wednesdays on Disney +.
Source: Weekly entertainment
Quantum Leap Revival is in active discussion, says Scott Bakula
About the Author