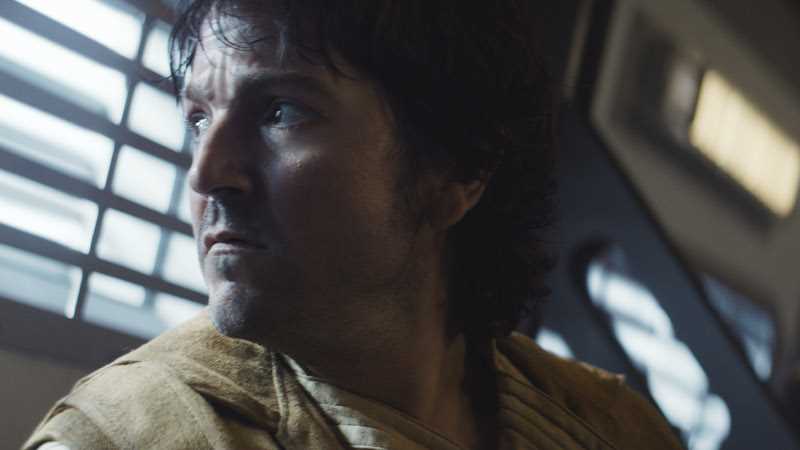 ANDOR is bringing back a sequel trilogy actor in a new role, but are they somehow connected to [SPOILER]?
This article originally appeared on SFFGazette.com – be sure to keep checking this site for the latest news on Andor and the wider Star Wars franchise!
Things went from bad to worse for Cassian in yesterday's episode of Andorthe future rebel ending up in the darkest prison possible on Narkina 5.
Oddly clinically, we learn that this is one of many floating factories created by the Empire, although the guards do not require weapons. Instead, there are devices under the ground that dish out an instant dose of pain to anyone who misbehaves or doesn't pull their weight creating whatever those components are.
The biggest shock, however, comes when we meet the prisoner who has been tasked with overseeing a small portion of this "manpower". This is Andy Serkis, the actor who played Supreme Leader Snoke in the star wars sequel trilogy!
He's a character named Kino Loy, so is that a Snoke origin story? Not enough.
Speaking to Vanity Fair, Serkis confirmed that this is a new character unrelated to the fallen leader of the First Order. "It's difficult because I'm sure that's exactly what people will think," the actor says of the inevitable speculation that he could be the Snoke prototype or something. "And why would they think otherwise? I was a bit confused as to whether or not I should, but that was only because I love Rogue One."
"I absolutely loved how grounded this movie is in a real world that is both epic. Plus, I'm playing a character on the opposite end of the spectrum to a very powerful Supreme Leader. [Kino Loy] is someone who is a real person in this world."
"What I imagined of Kino's backstory, before he was in jail, was that he was a union leader," Serkis continued. "He used to work as a foreman. I wanted him to come from a place where he was imprisoned for, perhaps, defending workers' rights and then placed in a position of authority because he that's what he does. He's a natural leader."
"But he really wants to serve his time. He has a family. He wants to get out and come back, and assumes that will happen after he's incarcerated."
While we're sure some fans will wonder if Kino falls into Empire hands and becomes a base for the "Snoke" clone that was controlled by Emperor Palpatine, we'd say it's pretty unlikely!
Either way, this is a cool, if somewhat confusing, cameo for Andor. With Cassian still in jail at the end of the episode, we expect to see more Kino de Serkis next Wednesday…