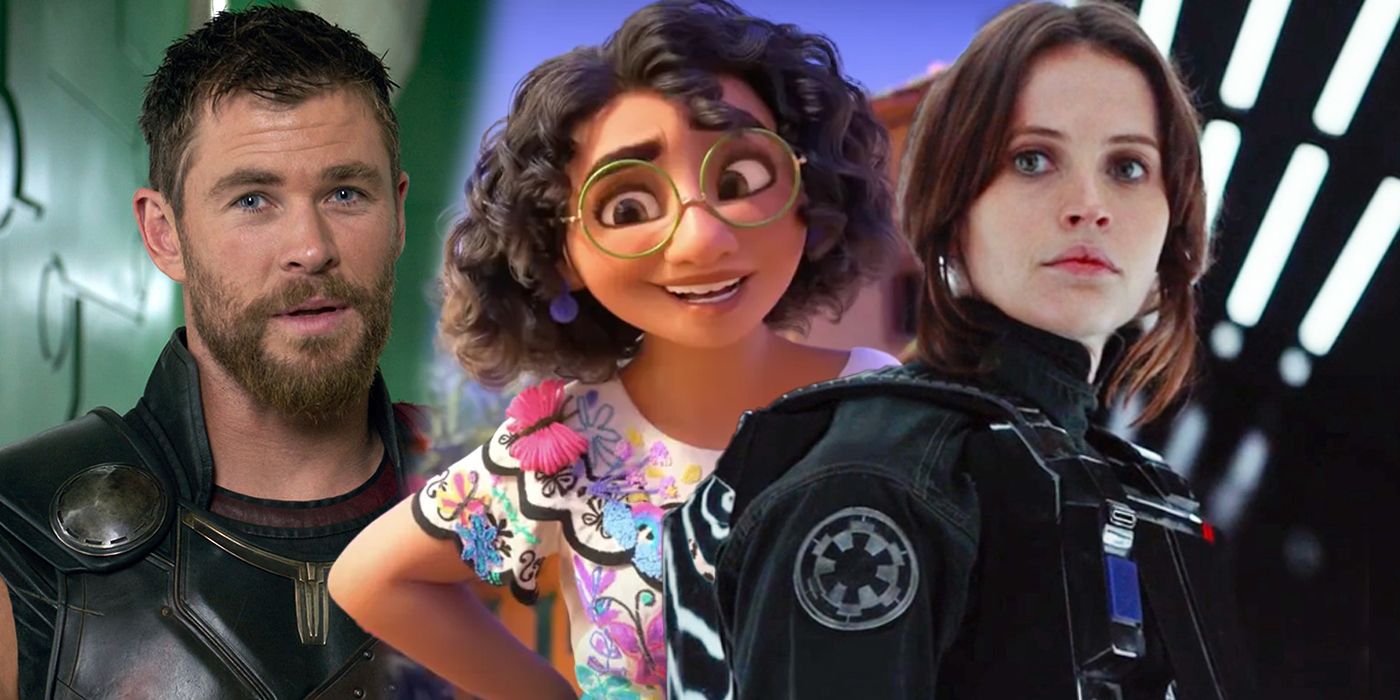 Classic Star Wars, Marvel and Disney animated movies return to theaters
Classic Star Wars, Marvel and Disney animated films return to theaters, including the Oscar-winning Encanto, in honor of Disney+ Day.
Classic disney films from across the company, including Marvel, star wars, and Pixar are returning to theaters to celebrate Disney+ Day. The event is scheduled for September 8 with many high-profile projects set to premiere on the streaming service, including the new live-action Pinocchio movie and the Disney+ premiere of Thor: Love and Thunder. Last year, Disney re-released four of its movies in theaters to celebrate Disney+ Day, and that practice is returning this year.
AMC Theaters revealed that Cars, Rogue One: A Star Wars Story, Thor: Ragnarok, Encantoand News are all back in the movies. The films will premiere in select AMC theaters from September 8-19, likely taking advantage of the lack of high-profile releases for the month of September. Tickets are only $5 and the public can get a free poster while supplies last. Additionally, Disney+ subscribers will get access to a cameo-sized fountain drink and popcorn combo for an additional $5.
Related: Every D23 Expo 2022 Trailer Could RevealThree of AMC's five Disney+ Day releases tie into upcoming Disney+ projects, withThor: Ragnarok clearly related to love and thunder, which is still playing in theaters for those looking to make a double feature. Cars is to promote the Disney+ series cars on the road, while Rogue One: A Star Wars Story getting ready for the premiere Andor September 30. Whereas News seems an odd choice, Encanto became a smash hit, winning an Oscar for disneyand often topped Nielsen's weekly streaming charts.
Source: AMC Theaters