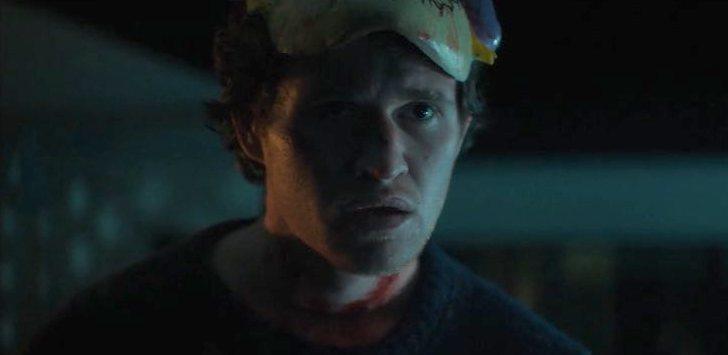 HALLOWEEN ENDS director told actor Rohan Campbell fans 'wouldn't be happy' with his character
Halloween ends is out now in cinemas and streaming on Peacock, and while the final chapter in David Gordon Green's sequel trilogy has its share of advocates, it's also garnered plenty of backlash from fans of long-running iconic horror franchise.
Several aspects drew criticism, but the introduction of new protagonist/antagonist Corey Cunningham proved arguably the most controversial.
Corey inadvertently kills a child he is babysitting in the opening scene and becomes something of Haddonfield's new "Boogeyman" (although he is initially more ridiculed than feared). He later encounters the true personification of evil, Michael Myers, and seemingly becomes possessed (for lack of a better word) by The Shape before adopting his murderous nature.
Now actor Rohan Campbell has revealed that Green warned him in advance that his character could anger fans.
"You want to do it so badly as an actor, but it's really scary to step into that. You can't doubt yourself for a second" Campbell tells Variety. "When David offered me the role, he said, 'I need you to know that a lot of people are going to be really, really, really unhappy with what we're choosing to do here. You'll hear that. probably talk a lot. Jamie [Lee Curtis] reached out and said the same thing.
Two of the people who were far from satisfied Ends were franchise veterinarians Recruit Taylor-Compton and Danielle Harris!
The idea of ​​introducing a follower of Myers might have worked had the execution been better, but many of the film's critics feel the script simply failed to capitalize on the premise. It's a shame too, because Campbell gives a convincing performance.
What did you do with Halloween ends and the character of Corey Cunningham? Leave us a comment below.