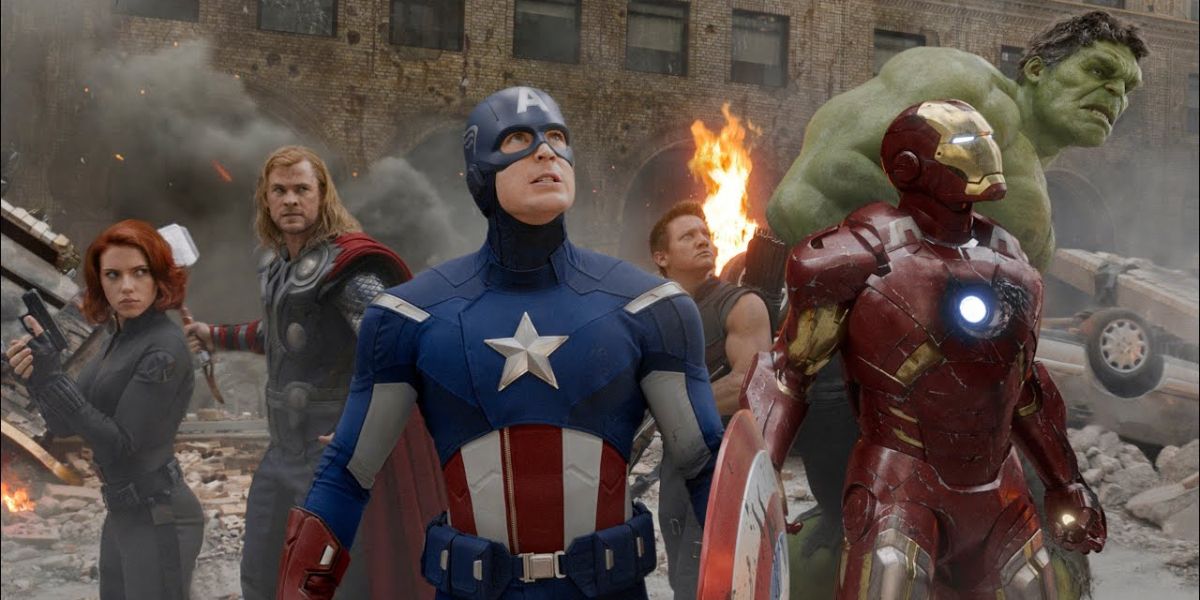 How The Avengers' Iconic 360 Team Inspired The Way The Entire Movie Was Filmed
Avengers cinematographer Seamus McGarvey says the iconic 360-degree group shot inspired how the entire 2012 film was shot.
Seamus McGarvey, the cinematographer behind Marvel Studios The Avengersrecently looked at where the iconic 360-degree group shot from the 2012 film Earth's Mightiest Heroes came from and how it influenced the rest of the production.
During an appearance on the Red Carpet Rookies podcast, host Mike Battle asked McGarvey how the stunt in question was created. "It was actually the first shot that when I met [director] Joss Whedon at a coffee shop in Hollywood for an interview," the cinematographer replied. "He was interviewing me for the movie. And he said, listen, here's one of the silly cliches that Joss can say the front-end people came up with. He showed it to me with his computer. And it was like that. And he said, so this is what we're doing."
RELATED: MCU Original Avengers Scarlett Johansson & Chris Evans Reteam for Project Artemis
McGarvey continued, "So we actually shot that shot. And actually that inspired the way we shot the movie. Because when I watched it, the first thing I said, Wow Everything is so vertical on every…and there There weren't many Marvel movies before this, but most big movies like this are 2:3:5, 2:3:9. I said, we should shoot this movie in a squarer format with more height. And ultimately, I got absolutely reviled for that."
Still, he says that "I believe we made the right decision because the Hulk was so big. And the Black Widow was small. And the city was so vertical that it was a much more comfortable way to frame the city and d to have a tower above everyone, rather than the letterbox. So I stand by that decision, actually. But it was a pivotal moment. I think every movie has the riff. was everything. It was the Avengers. They were all together. And it had to be a 360."
RELATED: Morbius Director Reveals Avengers: Endgame Secret He Kept While Filming
Originally published on May 4, 2012, The Avengers is the culmination of the first phase of the Marvel Cinematic Universe, serving as a follow-up to Iron Man, The Incredible Hulk, iron man 2, Thor and Captain America: The First Avenger. The film brought together the team of Tony Stark/Iron Man (Robert Downey Jr.), Bruce Banner/Hulk (Mark Ruffalo), Natasha Romanoff/Black Widow (Scarlett Johansson), Thor (Chris Hemsworth), Clint Barton/Hawkeye ( Jeremy Renner) and Steve Rogers/Captain America (Chris Evans) for the first time in live-action.
Source: Red Carpet Rookies
A Morbius Easter Egg Teases the Cinematic Debut of a Classic Spider-Man Villain
About the Author