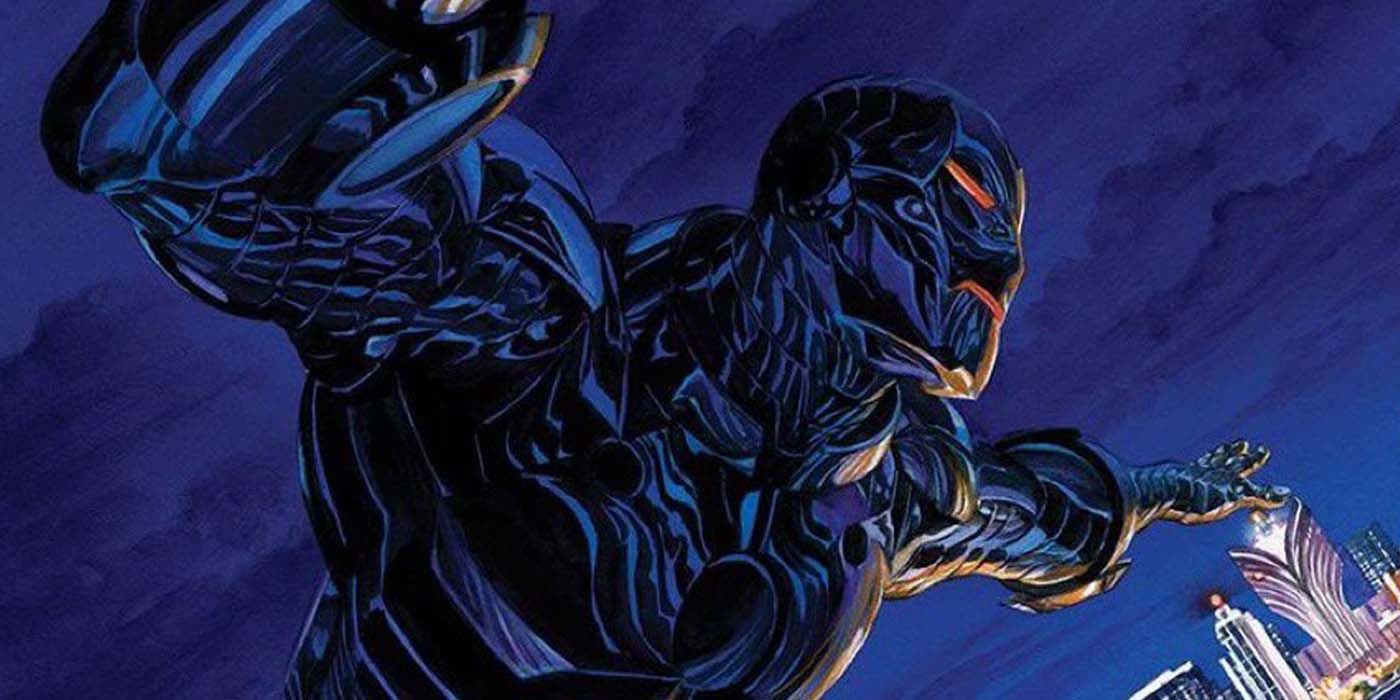 Iron Man's Weakest Armor Makes A Surprise Return… With A Twist
Iron Man has had many different armors over the years, but his weakest suit is about to make a surprise return in Marvel Comics.
Warning! Spoiler for Iron Man #22 by Marvel Comics
Now that his time as a god is over, Iron Man returns to his version of the basics, as the hero will be sporting a new version of his stealth armor in an upcoming Marvel Comics story. In the first look at Iron Man #22, Iron Man wears a version of his weakest armor, but with a twist, as it's actually a feature of one of his new suits.
Iron Man Stealth Armor debuted in Iron Man #152 by David Michelinie, Bob Layton, John Romita Jr., Glynis Wein and Joe Rosen. Tony Stark's Model 7 armor was specifically designed to keep the hero cloaked while on a reconnaissance mission, but had few other abilities. While his dark appearance kept him hidden for the most part, offensively the suit was stripped down, as he was armed with few weapons and severely underpowered. In the end, the Stealth Armor barely made it through its first mission and nearly cost Stark his life due to its shortcomings.
Related: Hulk Was Created By Hydra In Bruce's Weirdest Origin
Iron Man writer Christopher Cantwell shared the cover of Iron Man #22 by Alex Ross, which features the surprise return of stealth armor but with a twist. The armor is not the Model 7 suit, but rather the Model 70 suit using a stealth ability. The image shows Stark learning from his previous mistakes involving his stealth suit. This version is his vintage-looking Model 70 armor, which presumably has the offensive capabilities that his original stealth armor lacked. But, despite being a different model, it retains the same look as the original stealth armor, including its classic red eyes. Check out Alex Ross' cover below.
Alex Ross cover for IRON MAN #22. The Model 70 becomes stealthy. Fun fact: I share a birthday with Stealth Armor. Does he also need a nap almost every day to function properly? pic.twitter.com/FcovuN673J

— Christopher Cantwell (@ifyoucantwell) April 21, 2022
Iron Man's stealth armor (with a twist) will return in Iron Man #22 by Cantwell, Ross and Angel Unzueta. The issue will see Iron Man return to action only to find that his associate Vic Martinelli has been murdered. The issue will see Iron Man take on Titanium Man as the solicitation teases the return of the Mandarin's Rings. To gain information, he darkens, which sees his stealth armor make a comeback.
Cantwell and the creative team behind Iron Man have done a fantastic job of telling exciting new stories featuring the hero while paying homage to his past – with little twists that set them apart from the original. Readers can see Iron Man's Stealth Armor make a surprise return when Iron Man #22 from Marvel Comics hits comic book stores and online retailers on July 22, 2022.
Next: Black Panther Proved He's Marvel's Greatest Hero In One Sentence
Source: Christopher Cantwell – Twitter
Doctor Doom Is An Expert On A Subject Disney Wouldn't Approve
About the Author