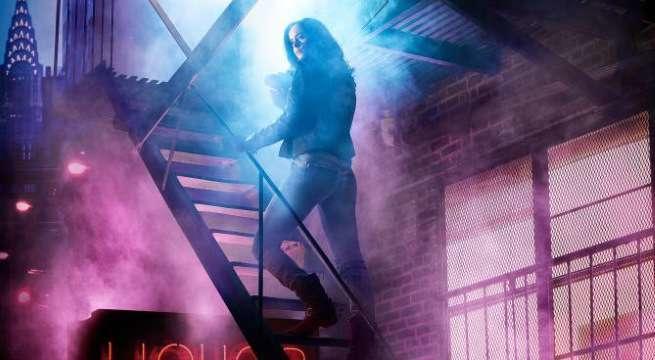 Jessica Jones Trends Amid MCU Redesign Rumors
On Monday, someone on the internet — an insider who has already leaked semi-accurate information — suggested that some characters from Marvel Television's set of shows will be recast when they re-enter the Marvel Cinematic Universe. As the norm with such rumors, fans quickly started speculating which characters would be recast and one of them quickly started trending, but not for the reason you'd think. Jessica Jones (Krysten Ritter) was trending for much of Monday night as fans begged Marvel Studios not to recast the fan-favorite character.
For what it's worth, Ritter herself is set to reprise the role. She told ComicBook.com last fall that she was ready to take the leather jacket off the hanger in her closet and put it back on again.
"I absolutely love Jessica more than anything. And I loved those years playing her," Ritter told us. "If there was ever an opportunity for her to appear anywhere, I would be the first [to say yes]. I may or may not have the jacket ready to go in my closet. So, you never know, but if I ever had the opportunity to play her again, I would be so thrilled."
"I'm always ready to start over," she continued. "It was an absolute dream. And I love her. I love that character. I love how she connected with so many people in a deep way and resonated with the women and girls of 'in an exciting way. I'm so proud to have I got to play such an iconic character."
Keep scrolling to see what fans are saying.
Miracle
Yeah, Jessica Jones was damn good. Especially Kilgrave season. Here's hoping an NWH-level miracle happens and we get another season of Jessica Jones

— Daniel Sanabria Garzón (@dan_sanabria) January 25, 2022
Previous Next
best show
Jessica Jones in my favorite of the Netflix shows the SMILE scene is one of the most satisfying things I've ever seen like yes I wish that was me

— paola⁷ ✨ (@moons_personas) January 25, 2022
Previous Next
Cancel Disney+
If they recast Jessica Jones, I cancel Disney+

— Hailey from Canada (@giftedpink) January 25, 2022
Previous Next