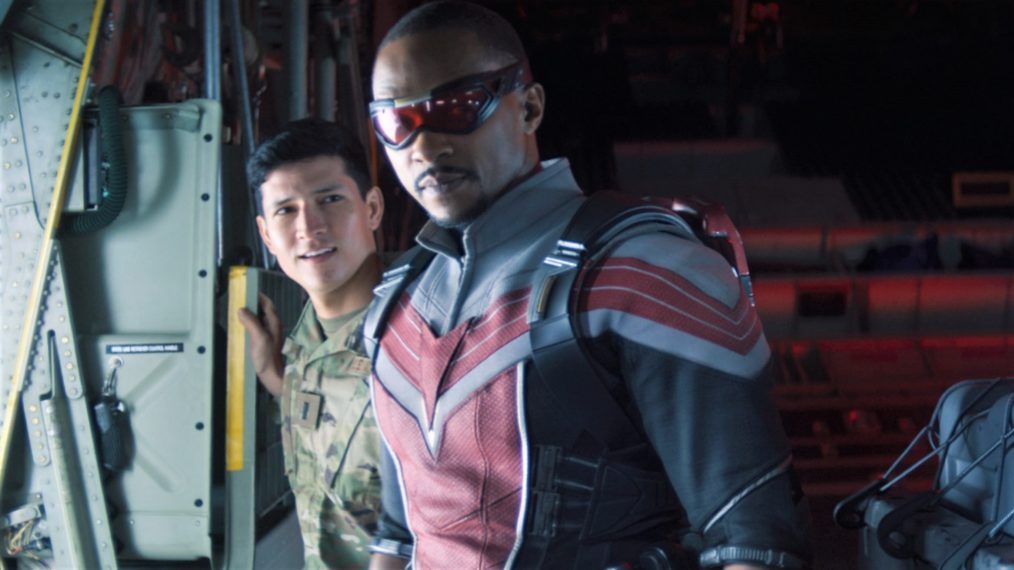 Julius Onah talks about the new Captain America-Falcon relationship in the New World Order
Captain America: New World Order will bring groundbreaking changes to the Marvel Cinematic Universe. Anthony Mackie will star as the new Captain America in the film, which will delve deeper into the socio-political storyline of the Marvel Cinematic Universe. Sam Wilson was Captain America's (Steven Rogers) most trusted confidant since they met during the events of Captain America: The Winter Soldier. As a Falcon, he assisted Rogers on several missions to avengers and later sided with him during Civil war, causing him to run for his life. After Rogers hands Sam his shield after the battle for Earth, the latter goes through several personal crises, issues of social stratification and racial profiling, and his conflicted conscience before accepting his new responsibilities as a new hero. starry of The Falcon and the Winter Soldier.
And in this journey, he also gave up the mantle of Falcon, leaving his wings to his military aide, Joaquin Torres. Torres dons the wings and becomes Falcon II in Marvel Comics. However The Falcon and the Winter Soldier never explicitly mentioned that Torres was taking over Falcon, a brief glimpse of him seemingly fixing Sam's wings was a sign for audiences to prepare for his transition into a superhero.
It is now confirmed that such a thing will happen. This would lead to a new Captain America-Falcon relationship, which will continue into the new era of the Marvel Cinematic Universe, beginning with Captain America: New World Order. Recently, in an interview with ScreenRantdirector Julius Onah spoke about this relationship between Wilson and Torres and said that the two characters would take a journey together in this film which resonate with the audience.
Their relationship is one of my favorites in this movie, it really helps form the emotional core of how Sam has to define himself as Captain America because he loves this guy. They're both soldiers, they're brothers, and their journey, I think, is going to be something that will really resonate with audiences.
Onah added his experience working with Danny Ramirez and Anthony Mackie, saying it was amazing to share a director-actor collaboration with the two stars.
I'm thrilled, you know, Danny Ramirez, who plays Falcon, he and I go back a bit, so and Anthony is someone I've been a big, big fan of as well. So to work with them, first from director to actor, and then to be able to shape those characters and move the relationship forward is amazing.
Danny Ramirez is going big in the MCU
Ramirez has been confirmed to star in Captain America: New World Order during the D23 Expo 2022, where Kevin Feige notably presented it to the public. The actor, who recently starred in Top Gun: Maverick alongside Tom Cruise and Miles Teller, expressed his excitement about working for Marvel Studios again. In the same interview, Ramirez was asked if he knew about his character's transition to Falcon. The actor replied that while he wasn't sure, he knows the MCU is an open door to many possibilities and now he's excited because things have been made official.
I was teased to do it, but more than that, I think you… anything can happen in this universe. And so I think it was always something that I was like, 'Okay, you never know.' And so to finally get the call, to finally be official for this… for Julius to be the person to walk us through this, and Anthony, just like… it's a group of theater-trained actors that I'm excited for we will be able to throw ourselves… into this film.
Captain America: New World Order will be part of the MCU's Phase Five and will feature Anthony Mackie, Danny Ramirez, Carl Lumbly and Shira Haas while also marking the return of Tim Blake Nelson as Samuel Sterns/The Leader after playing the character in The Incredible Hulk (2008). Directed by Julius Onah, the film will be released on May 3, 2024.