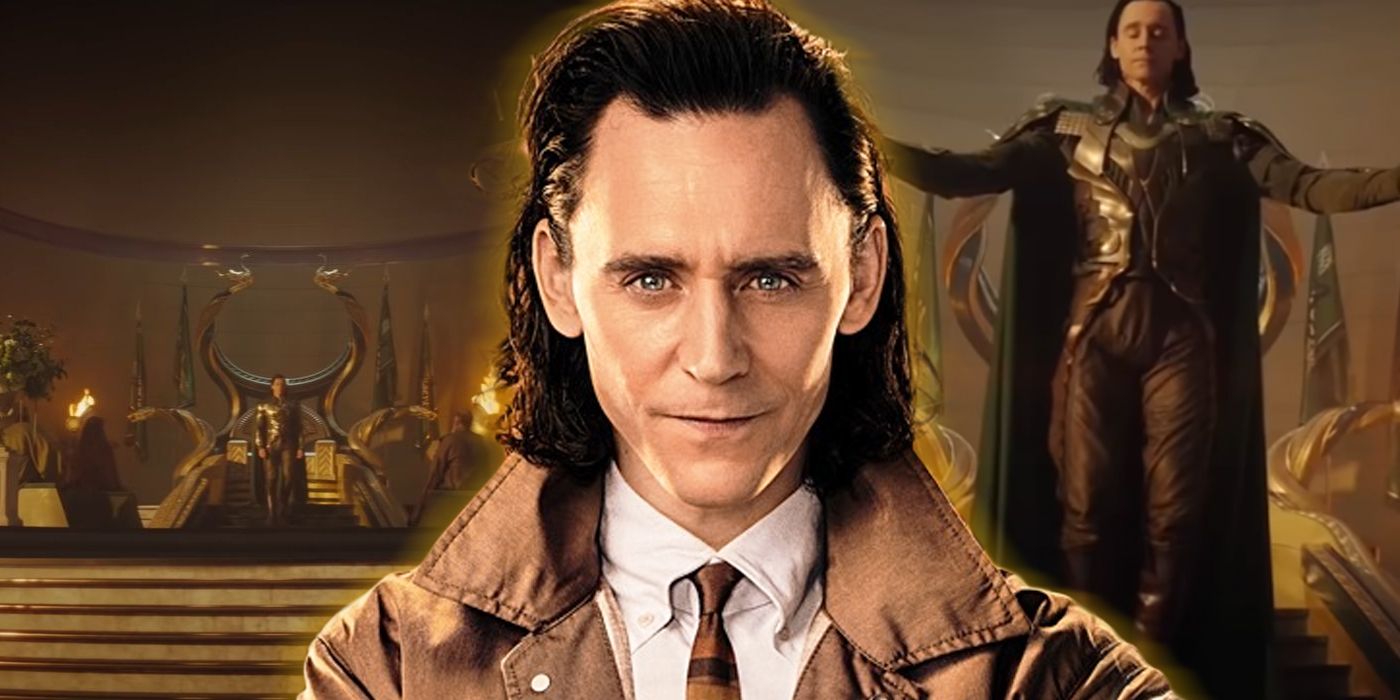 Loki director explains why she cut Asgard-based scene
Loki Season 1 director Kate Herron explains why the Asgard-based scene featured in the show's marketing was ultimately removed from the show.
WARNING: The following contains spoilers for Loki Episode 6, "For All Time. Always," streaming now on Disney +.
Marketing for Loki Season 1 included footage of a scene that was never aired, showing the God of Mischief appearing triumphant in a huge Asgardian throne room. However, unlike the infamous fake shots in the trailers of other Marvel Studios projects, this sequence was actually part of the series at one point.
Loki Season 1 director Kate Herron spoke with TV line about this footage, revealing that it was from "memory scenes in Asgard" that Loki saw while watching the highlights of his life in the Time Theater during Episode 1. In the end, Herron cut them off. after deciding they didn't match each other, more dramatic clips that Loki sees.
RELATED: Loki Director Says Sylvie's Finale [SPOILER] was authentic
"They tended to lean more into comedy, and the scenes weren't bad. But when we got the rig up, they were pretty close to where [Loki] sees Frigga [dying]"Herron said." Obviously we didn't want to take that moment away, because it's her mom dying and it's very emotional. It's always tricky. The scenes weren't necessarily good, but they weren't necessarily good. "weren't quite correct. That's why sometimes there are pieces that people see that don't make it into the show."
While some viewers took this scene as confirmation that King Loki – a future version of the God of Mischief in Marvel comics – was the spirit behind the Time Variance Authority, others speculated that he was from recently confirmed Loki Season 2, believing she had secretly started production. Instead, the Season 1 finale reveals that He Who Remains, a variant of Kang the Conqueror, created TVA in the aftermath of the First Multiversal War.
RELATED: How Loki's Director Encouraged Gender Diversity On Set
Herron previously confirmed that Loki Season 2 was not planned from the start but happened throughout the production of Season 1. She explained her decision not to direct Season 2 during her interview with TV line, explaining that she has "no bad feelings" towards Marvel and hopes to work with the company again. "It's a lot for a director to do six hours, especially the Marvel way. We didn't have the showrunner system. We did it like a giant movie, which I'm always grateful for and that. was a huge opportunity for me. But I put so much into it, and it's a lot. I'm so proud to have been able to work on it. "
Loki Season 1 is now broadcast in full on Disney +. According to star / producer Tom Hiddleston, "deep, deep, deep discussions" are currently underway over the plot of Season 2.
KEEP READING: Loki Director Wants More Judge Renslayer In Season 2
Source: TV line
Loki's karma finally catches up with him – and delivers a painful lesson to him
About the Author