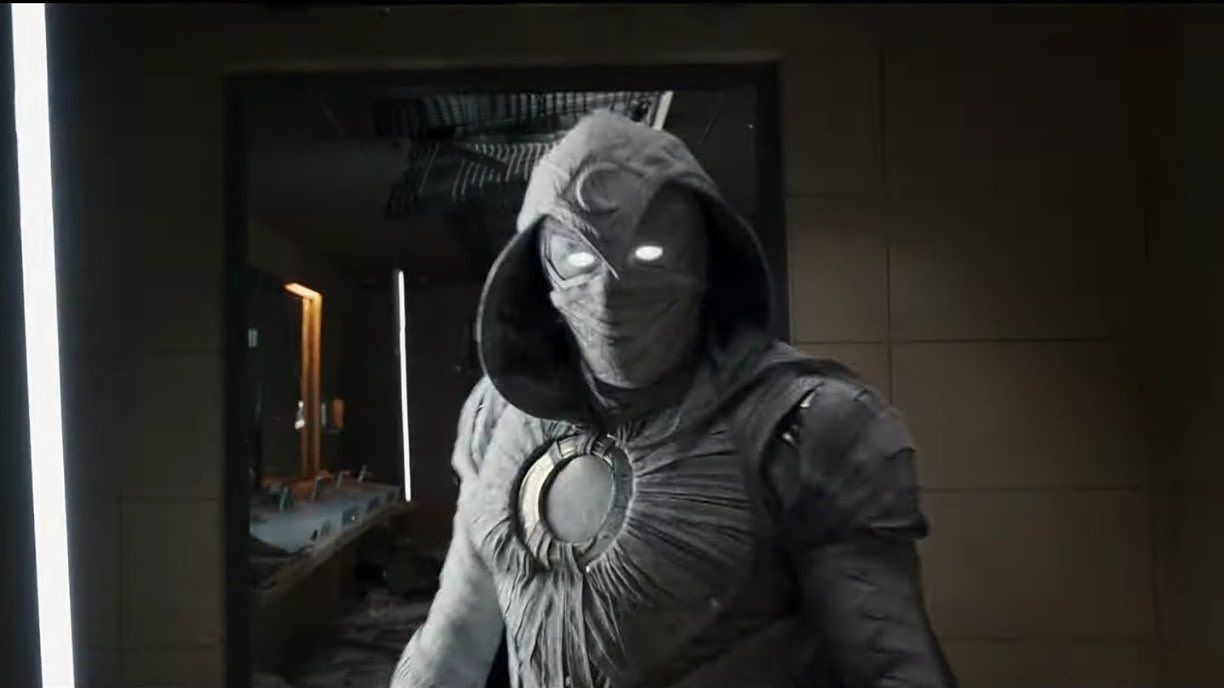 Marvel Releases Electrifying Moon Knight Trailer
The official world premiere of the all-new Disney+ original series, moon knight, was revealed during the NFL Super Wild Card game. The new trailer for the highly anticipated Marvel series reveals tons of new footage of what's to come in the near future. moon knight is an upcoming American television miniseries based on the Marvel Comics superhero of the same name. It is the nineteenth television series in the Marvel Cinematic Universe (MCU) and a phase four installment. You can check out the official trailer for the upcoming series below.
As the brand new trailer above shows, the highly anticipated Marvel series will finally be arriving soon. The all-new trailer reveals tons of new footage, as well as a much better look at Moon Knight's costume. We also got to see another look at Ethan Hawke's Arthur Harrow and hopefully the future Shadow Knight. With no exact release date revealed just yet, the next MCU series will be available to stream on Disney+ sometime in March 2022.
Created by Jeremy Slater, the official synopsis of moon knight reads as follows: "A new globe-trotting action-adventure series featuring a complex vigilante who suffers from dissociative identity disorder. The multiple identities within him find themselves embroiled in a deadly war of gods against the backdrop of modern and ancient Egypt." It has also been confirmed that the upcoming series will consist of six episodes, with running times of around 40-50 minutes. moon knight is produced by Marvel Studios and will be released on Disney+.
All episodes of the upcoming Marvel series are directed by Egyptian filmmaker Mohamed Diab, and Synchronic duo Justin Benson and Aaron Moorhead. moon knight stars Oscar Isaac, Ethan Hawke, Gaspard Ulliel and May Calamawy. In addition to directing the Disney+ series, Oscar Isaac will also serve as an executive producer. During his appearance on Late Night with Seth Meyers, Ethan Hawke based his villainous character on former cult leader David Koresh. "I based my character on David Koresh," Hawke laughed with the host. "Yeah, so I mean, I guess it works. I totally wanted a Camaro, you know? I want to get in a Camaro. I can't believe you, I mean, you're good Seth. Or maybe that I'm not out of character yet… I don't know if we want to register saying that. But, I will say, he's the basis for some great character inspiration, though.
Originally created by Doug Moench and Don Perlin in 1975 for Night Werewolf #32, Moon Knight is the alter ego of Marc Spector, the son of an American Jewish rabbi who grew up to be a heavyweight boxer and then a U.S. Marine. Marc Spector is a mercenary with many alter egos such as taxi driver Jake Lockley and millionaire playboy Steven Grant in order to better fight the criminal underworld. Left for dead in the desert, Marc Spector was resurrected by the moon god Khonshu. Appointed fist and high priest of Khonshu, Moon Knight enacts justice to protect those who travel by night. His current abilities consist of proficiency in martial arts and armed combat, high-tech equipment, detective expertise, and increased strength, speed, and endurance based on the lunar cycle.
So far, this year should be as busy as last year, with upcoming releases from She-Hulk, Secret Invasion, Ms. Marvel, and Guardians of the Galaxy Holiday Special currently lined up for Disney+. Additionally, feature films such as Doctor Strange in the Multiverse of Madness, Thor: Love and Thunder, and Black Panther: Wakanda Forever are scheduled for theatrical release. What do you think of the brand new moon knight trailer? Who else would you like to see make an appearance on the show?
Ethan Hawke loves Oscar Isaac's Moon Knight performance as "absolutely phenomenal"
Moon Knight villain Ethan Hawke is full of praise for the hard work and dedication of his co-star Oscar Isaac.
Read more
About the Author