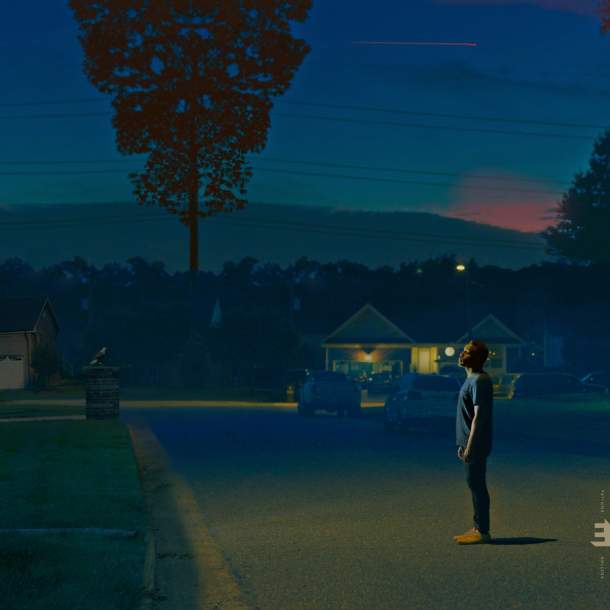 Nate Smith announces the 2nd album of his trilogy; share the first song / video
One of the main faces of the current progressive jazz movement, drummer / composer / producer nominated twice for the GRAMMY® Award Nate smith announced the release of his new inspired album, Kinfolk 2: See the birds. The highly anticipated follow-up to the 2017 GRAMMY® Award nominations Kinfolk: postcards from everywhere arrives via Edition Records on Friday September 17th; pre-orders are available now.
To announce the release of Kinfolk 2: See the birds, Smith shares the album's debut single, the hip-hop-centric "Square Wheel," which finds Smith juggling odd beats in unison with rapper Kokayi's intrepid rhythmic cadence alongside rapper Kokayi's passionate vocals. vocalist Michael Mayo as well as Brad Allen Williams on guitar, bassist Fima Ephron, saxophonist Jaleel Shaw and Jon Cowherd on keyboards. An accompanying music video shot in the recording studio is now being broadcast on YouTube.
"The politics of a high school cafeteria and music room are ruthless," says Smith. "At every turn there is a brutal competition to be the coolest, the most unique, the most talented, the funniest. The square wheel was me; the kid at the back of the dining room with his block open manuscript, writing snare drum parts for marching band.
LOOK "SQUARE WHEEL"
LISTEN WITH "SQUARE WHEEL"
PRE-ORDER KINFOLK 2: SEE THE BIRDS
Kinfolk 2: see the birds affirms Nate Smith as one of the most dynamic drummers, insightful composers and engaging conductors of his generation, followers of endless genres and multiple styles. The album sees Smith joined by an array of fellow diverse artists, including vocalists Brittany Howard, Amma Whatt, legendary guitarist Vernon Reid, violinist Regina Carter, vibraphonist Joel Ross, rapper Kokayi, and, Michael Mayo and Stokley. Williams (from the pioneer R&B band in mint condition).
Kinfolk 2: see the birds marks the second installment of a remarkable trilogy retracing Smith's continued development as a musician and composer. As Kinfolk: Postcards From Everywhere evoked Smith's childhood in Chesapeake, Va., And the sounds he absorbed in his family home, the new album offers an impressionistic portrayal of the artist as a young man contemplating his future. in music. These years saw Smith draw inspiration from the diverse and eclectic riches of Prince and Michael Jackson, hip-hop and the emerging neo-soul movement, as well as music associated with the revolutionary Black Rock Coalition such as Living Color (including the pioneer founder, Vernon Reid, appears on the new album's menacing "Rambo").
"I cannot stress enough how important the impact Living Color has been on me," says Smith. "I didn't grow up in a rock'n'roll house; I grew up in an R&B house. Besides Prince, the only other black man I remember seeing with a guitar was George Benson. I didn't know anything about Bo Diddley, Chuck Berry or even Jimi Hendrix.
However, Kinfolk 2 is not a flashback – Smith reconciles his teenage influences with the sensibilities of modern jazz he demonstrated not only with his solo material, but as an accompanist with jazz titans such as guitarist Pat Metheny, bassist Dave Holland and saxophonists Ravi Coltrane and Chris Potier. Recorded primarily in two group sessions – June 2019 at Sear Sound in New York and February 2020 at Bunker Studio in Brooklyn – the album projects a dreamlike cinematic sensibility as the music comes and goes on melancholy excursions to the beat of hip- hop. , from hypnotic airs of alternative rock to lamentations of love. Kinfolk 2 offers a slightly different lineup for its base set than its predecessor. Saxophonist Jaleel Shaw and bassist Fima Ephron return, while Smith welcomes guitarist Brad Allen Williams and keyboardist Jon Cowherd to the combo.
For nearly two decades, Nate Smith has played a key role in revitalizing the international music scene with his visceral, instinctive and deeply rooted style of drumming. He holds a diverse and ample resume, including work with recognized jazz personalities such as Pat Metheny, Dave Holland, Chris Potter, José James and Ravi Coltrane, as well as collaborations with Vulfpeck spin-off group The Fearless Flyers, Brittany Howard (of the Alabama Shakes), Emily King and Van Hunt.
"Drummer Nate Smith provides more than just rhythm. He intentionally weaves a nuanced rhythmic counterpoint in and out of his catchy melodies and mellow harmonies, "NPR Music told Smith's Small desk performance in 2017 in support of Kinfolk: Postcards From Everywhere. Hailed by All About Jazz as "a multifaceted gem whose luster only grows with re-examination," Kinfolk: Postcards From Everywhere has received international acclaim, earning two GRAMMY® Award nominations for "best instrumental composition" and the "best arrangement, Instrumental, or A Capella." Downbeat awarded the album four stars, while The New York Times said, "All kinds of sounds help build the rhythm: tight but resonant bass, truncated guitar playing, zigzagging saxophone lines. The result is a tangy, bittersweet and almost nostalgic sound… and his drumming is a wonder in itself.
Smith – who recently moved from New York to Nashville, giving him recording opportunities with multi-instrumentalist Mike Elizondo, producer Dave Cobb, and vocalists Shania Twain and James Bay – followed Kinfolk: Postcards From Everywhere with projects. featuring 2018 breakbeat solo drum LP, Pocket Change, and last year's R&B infused EP, Light and Shadow.