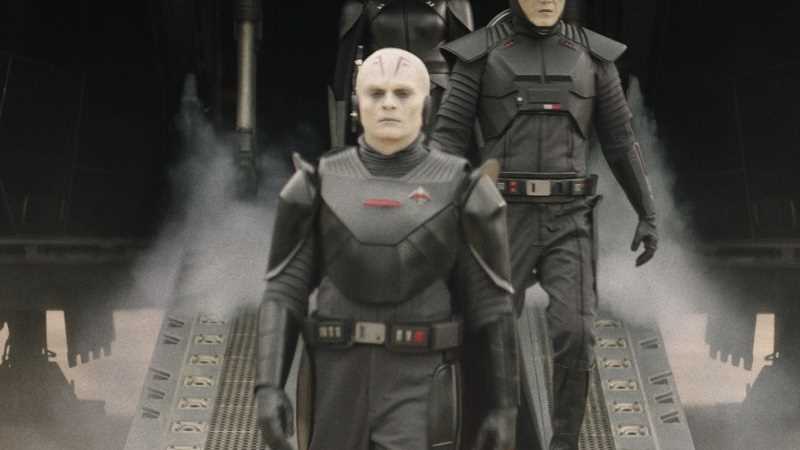 OBI-WAN KENOBI Writer Joby Harold Reflects on the Unexpected Fate of the Grand Inquisitor
Obi Wan Kenobi delivered a big surprise in its second episode when Reva crossed paths with the Grand Inquisitor, and it's now been addressed by series writer Joby Harold. Find more details here…
At the end of Obi Wan KenobiIn the second episode, Reva decided not to share credit for capturing the titular Jedi Master and plunged her lightsaber into the Grand Inquisitor's stomach. Considering the fact that a similar injury killed Qui-Gon Jinn once upon a time, fans naturally assumed the villain was screwed.
This contradicts what we have seen in star wars rebels while the animated series (which takes place after this show) depicted the Grand Inquisitor's demise when he chose death over facing Darth Vader's wrath. So, has Obi Wan Kenobi broken barrel?
Here's an excerpt from Vanity Fair's recent interview (via SFFGazette.com) with editor Joby Harold:
In episode 2, Reva rams her lightsaber into her superior, the Grand Inquisitor. Yet, we saw him meet his end in a different way in the animated show Rebels. Is there a break in the barrel there?
As you know, we would never break the barrel. So that's all I will say. [Laughs.] Canon is everything
So fans should wait to see where this goes before judging it a mistake or a retcon?
I can't talk about it beyond that. We all know where we're going in the show [from previous films and TV shows] so anytime you can undermine that, pull the rug on it, have a reversal…
In other words, it appears to be, as expected, a deliberate misdirection to get fans talking. Removing the Grand Inquisitor from the table allows Reva to shine, and we're sure the villain will make a surprise return after managing to survive his injury. Also, it's worth noting that no one actually said he was dead…at least not outright!
what did you think about Obi Wan KenobiThe turn of the Grand Inquisitor?