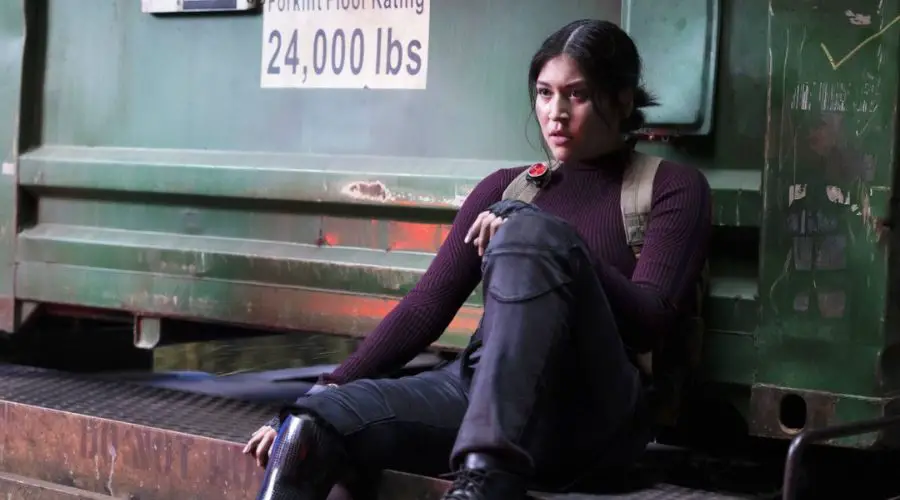 The Black Knife Cartel will be Echo's main villain
Marvel Studios' Echo is set to see the return of Alaqua Cox's Maya Lopez in her own solo series. And based on a new insider report Daniel Richtmannthe Black Knife Cartel will be the main villain of the series.
Created by Ed Brisson and Guillermo Sanna Bauza in 2017, the band debuted in Bubble #2. Led by Teodor Zarco, the Black Knife Cartel supplied all criminal organizations in the United States. In the comics, the villainous Bullseye was hired to rescue a gangster's son from the group. After a long, drawn-out battle, Bullseye finally took out the leader of the group after SHIELD intervened.
LILY: First look at Kingpin on the set of 'Echo'
Naturally, the series won't be able to adapt this story directly, but it will most likely take elements from it. The series is set to follow Maya after she leaves New York and Wilson Fisk, so it seems likely this could bring her into conflict with the cartel. Echo is also set to introduce Charlie Cox's Daredevil, so it's possible he'll help Maya take on the group.
Echo hails from series creator Marion Dayre. Additionally, Chaske Spencer, Tantoo Cardinal, Devery Jacobs, Cody Lightning, Graham Greene, and Zahn McClarnon will appear on the show in various roles.
Are you excited to see the Black Knife Cartel appear in Marvel Studios' Echo? What do you hope to see on the show? Let us know in the comments below!
—–
Did you enjoy this article? If so, consider visiting our Youtube channel, where we discuss the latest and greatest pop culture news.
---